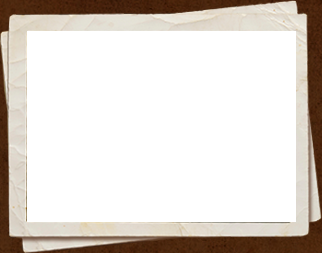 Testimonials
At NJ Adventure Tours we treat our clients as family and we value your feedback! We are proud to share what some of our valued clients have said about their tour experiences with us!
I used NJ Adventure Tours for my bachelorette party, and we all had a blast! My mother, mother-in-law, 4 friends and I were picked up and dropped off at my parent's house and there was plenty of room in the vehicle for all of us. John was very nice and willing to accommodate, asking if we wanted to stop as we drove. The wineries we went to were all very fun, and we enjoyed the lunch that was provided. We had a private tour, and felt that what we paid was a great value!
Anna Palaski
John,
just wanted to say that you so much for the pheasant hunt. we had a blast! it was especially nice because of all the equipment checks and constant tips that you kept giving us. you have made me a better hunter and i thank you for that. also, your sense of direction and knowledge of the woods was unbelievable to me, you had a plan for everything we were doing. Great job! A+ service and hospitality! not to mention REMI is such a good dog!
Thank you! Mike Molinaro
What a blast we had on the wine tasting tour!!! Thanks, John. The tour Saturday was really more than we hoped for. Each of the wineries were fun and interesting, and we could not have had a better day!! Anyone who purchased the Groupon and now needs to pay the upgrade—go for it! We spent a full nine hours enjoying the wineries and the ride. We absolutely loved each winery and although our group could not agree, I think Four Sisters gets the highest mark. We look forward to touring again!!! WooHoo!!! Really, thanks again! Grace Monahan
Well now that I have sobered up from SUNDAY … All I can say is GOOOOOOD TIMES!! Everyone in our party had an excellent time, 10 was a great number even though three backed out last minute, totally their loss. The tours were fantastic & the tastings were even better. "The Paul's" at Brook Hollow were awesome & educated us in such a fun way. Four Sisters has been one of my favorites for quite some time, so I am partial, their selection is fantastic & the grounds are just breathtaking even in winter months. The final winery (forgot the name, too much wine) was charming, although the selection was minimal the staff was very personable. NOW … (drum roll please) John of NJ Adventure Tours, amazing tour guide, so much fun, so much energy and so so so accommodating. The professionalism he exhibited in making good on his Groupon nightmare was nothing short of admirable. You have made a new group of tour. We are already planning our Brewery tour and another winery tour in the spring. BTW – John! Where's the trivia question? I'm ready for you to hand over the case of wine, I hope it's a case of our choice. AGAIN! Thank you so much, awesome day with awesome friends & family! Jilliam Ramirez Martucci
We had an even better time than expected, thanks for making everything so much fun!! Samantha Kate
Thanks for such an amazing day! (= It was so nice to just drink and not have to think…or drive! I will definitely be recommending your company to friends and family, and maybe Sam & I will do a South Jersey Wine Tour next time around! Thanks so much! Amber Sands
We had a WONDERFUL time on our wine tour bachelorette party yesterday!!! John is a fantastic guide and the experience was not just fun, but also educational!! We learned a lot at Brook Hollow; also enjoyed the homemade chocolate and jams, and are looking forward to seeing their expanded winery on a future tour! We enjoyed the sweet wines at Four Sisters and seeing a tour of their facilities and a bit of their property. Last, but far from least(!!) was Alba, where we can see why they have won so many awards…their wine was delicious, the atmosphere was awesome, and Tom was fantastic at sharing his knowledge and hosting us!!! We came home with a lot of wine, wonderful memories, and excited to take more tours with John!!! I can assure you that I will be spreading the word about NJ Adventure Tours and staying on top of my family and friends about booking future tours (I have a NJ Adventure Tours "To Do List" already!)!! THANK YOU, JOHN, for making a fun day the very best! Alyssa
Our Bachelorette Party with NJ Adventure Tours was perfect! It was awesome to have someone pick out three great places and then drive us from winery to winery while we just hung out and had fun! All of us had an amazing time! John was a wonderful tour guide. He gave us lots of space to have fun and be silly but also for in on some of the laughs! It was a perfect way to celebrate!! Worth every penny!t! Dana
The winery tour was the best! John was a funny guy and made everyone feel comfortable. Definitely will do it again in a heart beat Danielle
Hey John, thank you so much! Over all everyone said they had a great time. Gianni was GREAT to, he was nick named "Gmoney" by my friends haha. We all had such a wonderful day, thank you so much! 🙂 Jen
We had a great time on Sunday and would recommend your company! Thank you for making her 30th birthday a great memory! Naomi
We had a great day. The second winery was the groups favorite by far.
The driver was great and I will absolutely recommend your company to anyone who asks. We had a phenomenal day!!
Thanks again for making the day so amazing for us all.
Danny
OMG you beat me to the email. Yes, everyone had a really great time and the girls loved you as our guide. I can't thank you enough for making my bride to be's day wonderful.
I wish you lots of luck with your business. I think its a great business. I look forward to using your services again and I plan on telling everyone what a great business you run.
Thanks again for everything. Lisa Marie
Hey John!
We had a GREAT time Saturday!!! My mom really wants to get a group of us together to do the murder mystery, and my husband is really interested in doing the wine and wolf tour with a bunch of friends, and he has also been talking about going hunting for years, got his gun license and then never did anything about it….so going with you may be the best bet so he can learn what to do since he has no idea what he is doing! We will definitely get in touch with you soon! Thanks for everything!
Michelle
Hi John,
I just want to thank you for a great wine tour we had. Everyone had a great time especially the bride. Thanks again!
Martha Wagner
How would you rate your overall tour experience with us from 1-5? 5 – Totally Awesome!
Was your tour guide polite and professional? Our driver/tour guide was awesome–definitely polite and very professional, but fun at the same time! My friends and I has a blast!
Based on your experience would you feel comfortable referring NJ Adventure Tours to friends and family? I would definitely recommend the NJ Adventure Tours – 3 ways to wine tour to my friends and family and I would do it again. It was a great experience and so much fun.
Melissa Melbourne
Ready to Book Your Next Adventure?