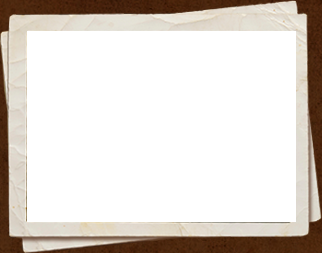 Winery Tours
Three Ways to Wine Tour  Private 
What's Included in your PRIVATE experience
Round trip transportation from your specified choice of location 
Three wineries
Tasting fees
Lunch for each guest ( Veggie and Gluten free options are available) 
Souvenir wine glass per guest (where applicable at select vineyards)
Three Ways to Wine Tour  Public 
What's included in your PUBLIC experience
Round trip transportation from our pre determined location ( Locations may vary depending on date and number of guests)
Three wineries
Tasting fees
Souvenir wine glass per guest (where applicable at select vineyards)
There is no better way to enjoy your wine tour weekend like you will with our signature Three Ways to Wine package! We select three wineries in your demographic area to go visit for the day and enjoy tours and tastings!
Your tour will begin at a pre-determined location where our 15 passenger high top van or 25 person bus will arrive and our concierge will greet you with a smile! From there we will spend the day relaxing and visiting three of the Garden States wineries where your party can sip, swirl, taste, laugh and relax with a bottle of home made New Jersey wine! Feel free to bring a few bottles home to remember your day!
We recommend a maximum group size of 10-20 guests for optimal accommodations. In the event that you have a larger group confirmed we ask that you call ahead for special arrangements.
We do request that groups have a minimum of 6 guests confirmed to book a tour. We can accommodate smaller groups but they may be combined with other parties with the same number of guests.
Your day will last approximately 7 hours between departure, touring the wineries and returning. Approximate departure time is between 10:30-11:30 am and return time is between 6-6:30 pm.
Package prices per person are all inclusive and include gratuity.
Tours are subject to availability based on dates and number in your party.
We also offer hotel/B&B accommodations with these packages for guests traveling from out of the area.
Want to upgrade your experience with a unique touch? We offer several options to your day as well!
Wine and Chocolate Pairing – Compliment your tasting experience with an assortment of chocolates for an additional $5.00 per guest
Private Wine Tour – Your guests will experience a private tour of the winery and tank room where you will learn about the process of harvesting the grapes, making the good stuff and bottling! Private tours are available for an additional $5.00 per guest
Come explore the vineyards of New Jersey and experience the Garden State's true wine culture! New Jersey is home to over 30 wineries and each one has it's unique vintage to share! As a proud member of the Garden State Wine Growers Association, NJ Adventure Tours is your premier source for wine tours and tastings, birthday party wine tours and our special events at the wineries! We also host group tours and corporate events!
Curious as to what your day will look like when you book with us? Awesome! Check out our video!
We are pleased to announce that we are now a proud member of the Garden State Wine Growers Association!
Ready to Book Your Next Adventure?